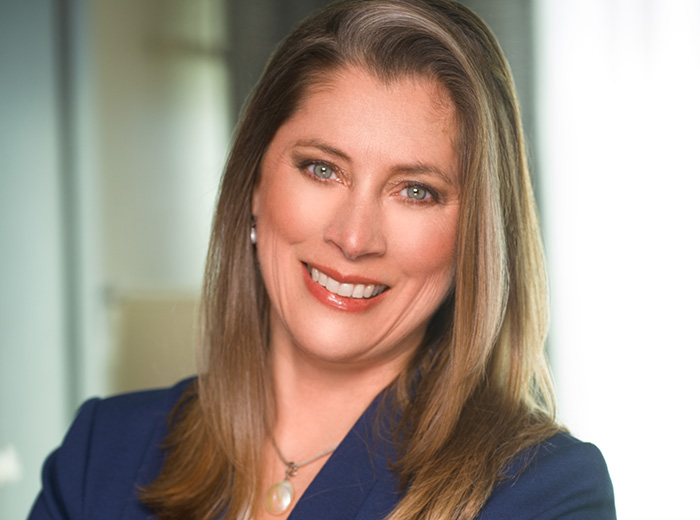 Prior to joining APUS, Dr. Johnson was the Provost at Post University in Waterbury, CT, applying her passion for the design and delivery of high-quality, career-focused education offered to Post's 1,000 main campus students and 20,000 online students. Elizabeth led the Academic Affairs strategy in Post's five schools and within the student support services. In her 6 years as Provost, she implemented 8 new academic programs, earned two programmatic accreditations, and added two new Schools (American Sentinel College of Nursing and Health Sciences and School for Continuing Education). Elizabeth prioritizes academic integrity, workforce readiness, and DEI values in every Academic Affairs initiative. Prior to being named Post's Provost in 2016, Elizabeth was an Assistant Professor of Environmental Science, Director of Science Programs, Dean for the School of Art & Sciences, and Assistant Provost.
Before joining Post University, Elizabeth worked as an Environmental Scientist with a small environmental consulting firm in MA and as a Soil Conservationist for the Natural Resource Conservation Service. During this time, she also taught as an adjunct faculty member at University of Massachusetts Amherst. Elizabeth has editorial experience as an Associate Editor for the Communication in Soil Science and Plant Analysis Journal and a Textbook Editor for Wiley & Sons Publishing.
Outside of work, Elizabeth serves as a Site Team Evaluator for the New England Commission on Higher Education, a Founding Independent Board Trustee for the Knowles Johnson Institute, a Council Member for the State of Connecticut Open Education Resources Coordinating Council, and a Trustee for the Connecticut Community Foundation. She was awarded the Hartford Business Journal's Forty Under 40 Award (2015) and Women In Business Award (2021), an International Stevie Award for Female Executive of the Year (2021), and the New Haven Biz's Women In Business Award (2022). The two latter of these awards were given to Elizabeth for her work in creating a sense of belonging and connection in Academic Affairs and across Post University during the pandemic.
Elizabeth graduated from Lehigh University with a BS in Earth and Environmental Science. She earned her MS and PhD in Plant and Soil Science from the University of Massachusetts, Amherst. Her dissertation work focused on the sorption behavior of phenanthrene in decomposing plant cuticular material. She is a member of the Phi Beta Kappa Honor Society and the Sigma Xi Science Research Honor Society.