Located on top of the Information Technology building on APUS's campus in Charles Town, West Virginia, a 22.5' hemispherical dome houses a 650-pound reflective telescope, which boasts a mirror that is two feet in diameter. The Planewave CDK24 telescope, equipped with a highly sophisticated digital camera, is a key technological component in the University's Space Studies curriculum. This fully remote-controlled telescope is a testament to the University's dedication to providing innovative online instruction.

The telescope is a dedicated resource for both faculty and students in the APUS Department of Space Studies, both of whom have the opportunity to use the telescope for educational purposes and to perform original astronomical research. Graduate-level students work with faculty to collect original astronomical data for their own research and thesis projects. Undergraduate students have the opportunity to assist in analyzing the data, thus gaining authentic hands-on observational experience.
"We are one of only a few online universities with a Space Studies program that operates such a large telescope. This gives our students a very nice edge when it comes to graduating and entering the career field," states Dr. Albin.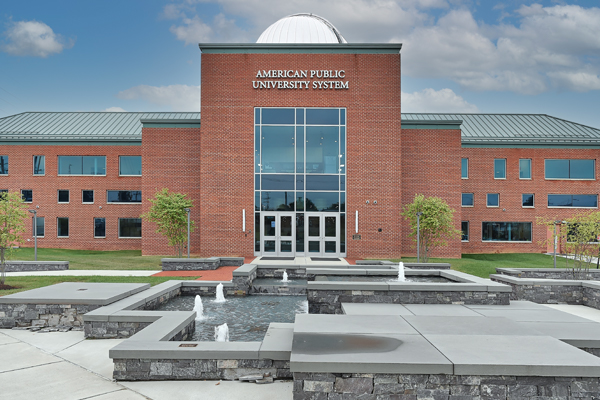 Hemispherical Dome
The telescope is a planewave CDK24 with an aperture of 24 inches and focal length of 155.98 inches. The focal ratio is f/6.5. It is paired with a 16.8-megapixel SBIG STX-16803 CCD camera; the array size is 4096 x 4096. It is also equipped with an SBIG FW-7 LRGB filter wheel.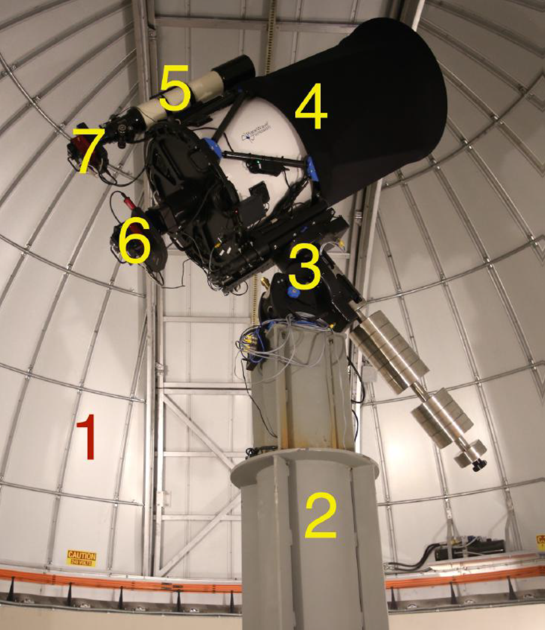 Inside the Dome
Ash Dome
Telescope Pier
PlaneWave A200 Mount
PlaneWave CDK24 Telescope
Tele Vue NP127is Refractor
SBIG STX-16803 camera; SBIG FW-7 filter wheel; Astrodon Off-Axis guider; SBIG guide camera
SBIG STT-8300 camera; SBIG FW-8 filter wheel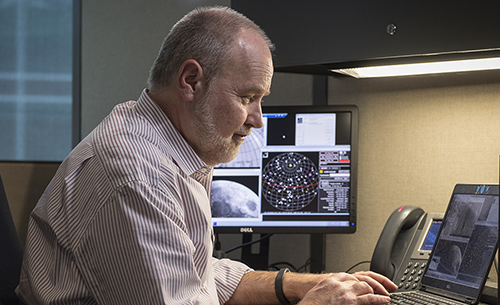 Controlling the Telescope
The telescope is fully robotic and can be operated manually or scripted to conduct observations independently. For example, this feature is utilized by the supernova search program to observe dozens of galaxies each night. The department goal is to have the telescope scheduled for continuous observing of the heavens throughout the year on all clear evenings.