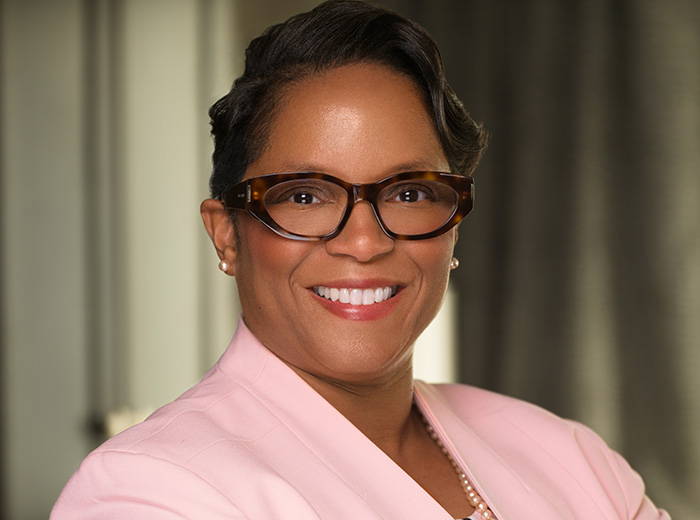 As University Registrar, Dr. Michelle Newman serves the disability services and catalog management, registrar services, and the transfer credit teams. During her American Public University System career, she has grown the academic advising team from 12 to over 80 members and led her team in defining the academic advising needs of an online adult learner. Other achievements are the use of new advising approaches across the university and the improvement of communications between students and staff. These communication achievements include the implementation of ClearPath, online chat, expanded office hours, and group advising sessions. Additionally, as Registrar, she led the expansion of the university's conferral opportunities from four to six a year. She also sponsored a cross-institutional committee that reviewed policies and implemented a governance structure for systematic policy review to support greater transparency in university policies.
Dr. Newman has more than 16 years in higher education, starting with a passion for academic advising to a love of problem-solving in her current role as Associate Provost, University Registrar. Previous responsibilities include management positions in several private companies. Dr. Newman also worked with learning-disabled students as a special education middle school teacher for several years.
She earned a Bachelor of Arts in Sociology from George Mason University and a Master of Arts in Management from American Military University. Dr. Newman also has a Graduate Certificate in Academic Advising from Kansas State University. She holds a Master of Philosophy in Management and a Doctorate of Philosophy in Management with a Learning Management focus through Walden University.