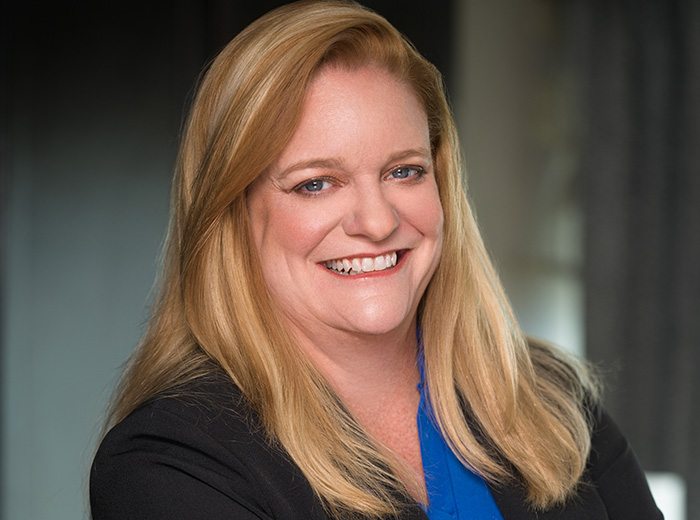 Dr. Juliette Rouge (Shedd) is the Dean of the School of Security and Global Studies. Before joining APUS, Dr. Rouge worked at George Mason University for 17 years where she held the positions of Associate Dean and Associate Professor at the Carter School for Peace and Conflict Resolution. Her responsibilities included leading the Carter School's administrative staff, budget, and administrative processes, along with new program and partnership development, where she spearheaded efforts to roll out effective distance education offerings.
Dr. Rouge also taught research and practice methods courses, along with courses on terrorism, peacebuilding, media and conflict, extremism, global conflicts, and ideologies. She holds a Ph.D. and M.S. in Conflict Analysis and Resolution from George Mason University and a BA in Political Science and Psychology from George Washington University. Dr. Rouge's research includes work on the relationship of media to conflict, specifically focused on media coverage of terrorism and the role of women in political violence.
An active community practitioner, Dr. Rouge works internationally on peacebuilding in divided communities and developing local leadership capacity with communities in Ukraine, Serbia, Myanmar, and Central Asia. Locally, Dr. Rouge works with communities to collaboratively address contentious local issues. These projects include media literacy and dialogue training, conflict resolution in schools, police-community engagement, and supporting community engagement processes for local government on issues like confederate legacy street names and monuments. Her projects are funded by local governments, the Virginia Department of Education, USAID, the Department of State, and nonprofit organizations.