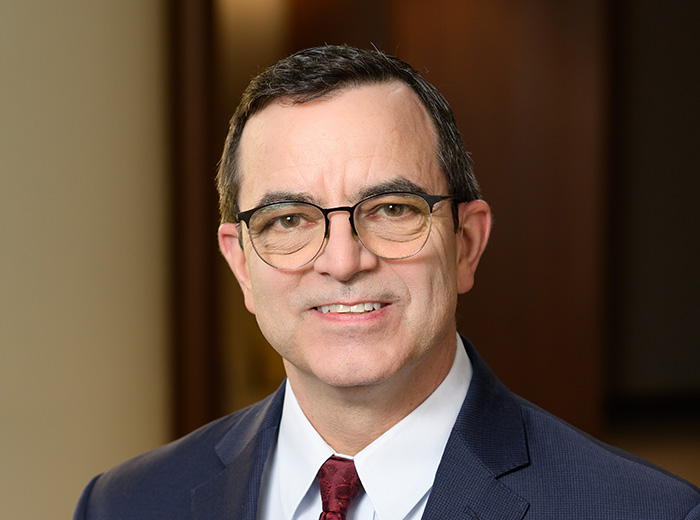 Dr. J.D. Polk is the agency Chief Health and Medical Officer of the National Aeronautics and Space Administration (NASA) located in Washington D.C. He began serving in this position in November of 2016.
Dr. Polk is the former Dean of Medicine for Des Moines University's College of Osteopathic Medicine. Prior to his work at Des Moines University, Dr. Polk was the Assistant Secretary (Acting) for Health Affairs and Chief Medical Officer of the U.S. Department of Homeland Security (DHS), assuming this post after serving as the Principal Deputy Assistant Secretary for Health Affairs and Deputy Chief Medical Officer. Before coming to DHS, Dr. Polk was the Chief of Space Medicine for NASA's Johnson Space Center in Houston, Texas. He is the former State Emergency Medical Services Medical Director for the State of Ohio, and former Chief of Metro Life Flight in Cleveland, Ohio. He has served on the board of directors for the Red Cross of Greater Iowa, the board of directors of ChildServe of Iowa, the board of trustees for the American Public University System, the board of directors of the American Association for Physician Leadership and served as a member of the American Osteopathic Association's Commission on Osteopathic College Accreditation. Dr. Polk is a Fellow of the American College of Osteopathic Emergency Physicians, a Fellow of the Aerospace Medicine Association, and a Fellow of Extreme and Wilderness Medicine.
Dr. Polk received his degree in Osteopathic Medicine from the A.T. Still University in Kirksville, Missouri. He completed his residency in emergency medicine with the Mt. Sinai hospitals via Ohio University and completed his training in aerospace medicine at the University of Texas Medical Branch. He is triple board certified in both emergency medicine and aerospace medicine by the American Osteopathic Board of Emergency Medicine, American Board of Preventive Medicine, and American Osteopathic Board of Preventive Medicine. Dr. Polk holds a Master's in Science in Space Studies from the American Military University, a Master in Medical Management from the University of Southern California's Marshall School of Business, and a Masters Certificate in Public Health from the University of New England.
Dr. Polk is well published in the fields of emergency medicine, disaster medicine, space medicine, and medical management. He is a Clinical Associate Professor of Emergency Medicine at the Edward Via College of Osteopathic Medicine and Affiliate Associate Professor and Senior Fellow in the School of Public Policy at the George Mason University. He has received numerous awards and commendations including citations from the Federal Bureau of Investigations, White House Medical Unit, Association of Air Medical Services, U.S. Air Force, and has received the NASA Center Director's Commendation, the NASA Exceptional Service Medal, the National Security and International Affairs Medal, the NASA Exceptional Achievement Medal, and the NASA Outstanding Leadership Medal.