Program Learning Outcomes
By using various assessment tools and/or rubrics within the classroom, American Public University System (APUS) can capture a snapshot of students' success in fulfilling their program outcomes. Signature assignments are used to assess students' proficiency in meeting each program outcome (PO). In order to show proficiency in an area, a student must achieve a score of 85% or greater. American Public University System strives to have 70% or more (university benchmark) of our students reaching the 85% proficiency standard. When this benchmark isn't met, action is taken to improve curriculum and instruction to better serve our students. The below chart shows combined results for this program.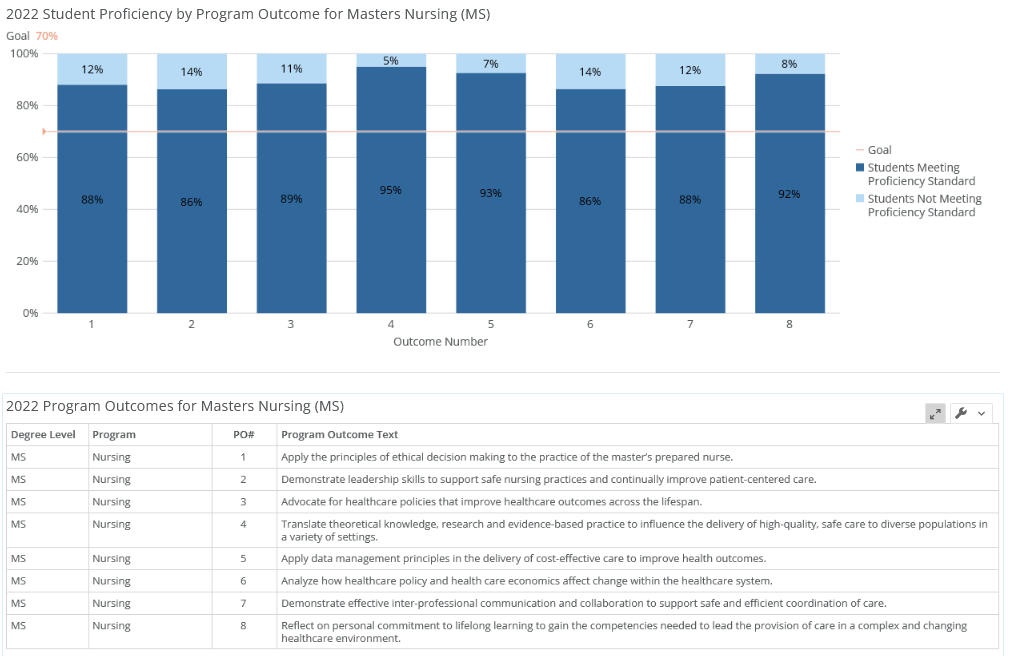 End of Program Survey
Student satisfaction is extremely important at American Public University System. Students are asked to complete a survey at the conclusion of their program to give insight on their experience. An interactive dashboard is available, that can be filtered by program, showing all End of Program survey results.