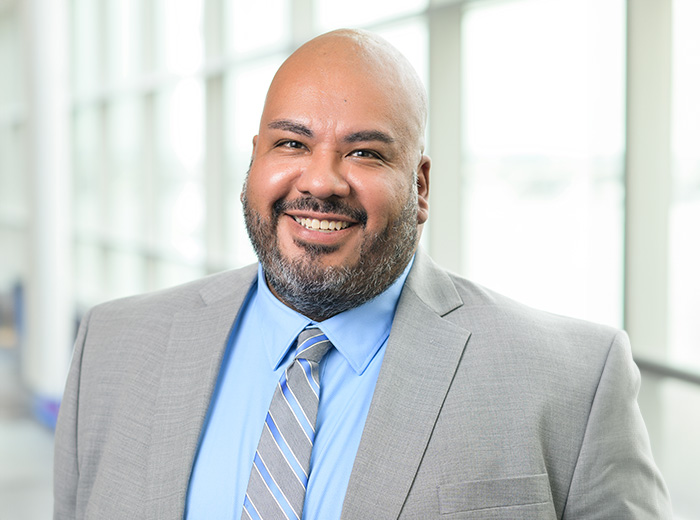 Dr. Anthony R. Garibay is an accomplished Pre-K-12 and Higher Education professional with over 23 years of experience as an instructor and leader in student and academic affairs. Anthony started his career in Pre-K-12 education and leadership where he held positions as an instructional and school leader in underserved schools on the South and West sides of Chicago. In higher education, he has held positions as Financial Aid Director, Dean of Enrollment Management and Student Services and Dean of Academic and Student Affairs, where he also served as the Chief Accrediting Officer.
Dr. Garibay is a student-centered leader, capable of implementing initiatives to encourage student development and success. As an academic leader, he is dedicated to providing high-quality educational opportunities to students, support to and collaboration with faculty, and fostering a culture of continuous improvement. As a strategic planner, he has managed divisional budgets, personnel, and initiatives to consistently meet key performance indicators in support of institutional missions. Anthony is a forward-looking, data-driven, visionary leader with great entrepreneurial, strategic and analytic skills committed to diversity, equity, and inclusion.
Dr. Garibay has a certificate in Higher Education Teaching from Harvard University, a doctorate in Educational Leadership in Higher Education from DePaul University, a Master's degree in Educational Leadership from DePaul University and a Bachelor's degree in Theology from Loyola University Chicago. He is currently pursuing a certificate in Instructional Design at Arizona State University.
Most recently, Dr. Garibay served as the Dean of Students at Academy of Math and Science – Camelback in Phoenix, Arizona. He worked collaboratively with the school community to promote and implement Positive Behavior Intervention and Supports (PBIS) as well as reimagine disciplinary processes and procedures that promote equity, inclusion, reconciliation and restorative justice practices. Anthony also currently serves as an online instructor at DePaul University where he teaches Administration and Supervision courses at the Master and Doctoral levels as well as guides students in their internships in Pre-K – 12 and Higher Education leadership.
Dr. Garibay is excited to be a part of the APUS community and looks forward to collaborating with various constituencies to advance the school's mission and vision and empower the next generation of agents of change.