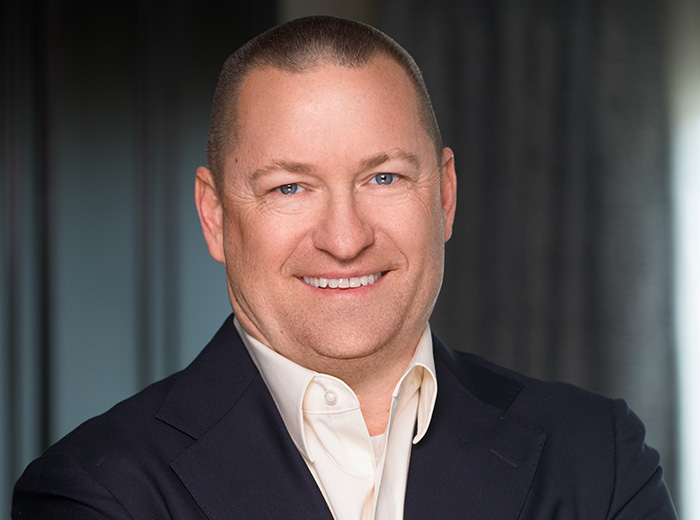 Dr. Brian Freeland began teaching courses at American Public University System in 2006 and was hired as Program Director of Sports and Health Sciences and Sports Management in 2007. In 2014, Dr. Freeland was promoted to Dean of the School of Health Sciences, as well as Dean of the School of Education. Dr. Freeland has presented at a variety of academic conferences on topics relative to sport management leadership and online education. His contributions to scholarship include presentations on "The Development of an Online Tool Think Tank", "Harnessing the Power of Alumni in Leading a Sport Management Program", "Innovative Sport Marketing Strategies for Globalized Communication", "International Aspects of Positions in Sport Management", and "Creative Ways to Attract and Engage Online Learners".
As Program Director, Dr. Freeland led the development of a standalone Bachelor's of Science in Sports Management. Additional concentrations were created under Dr. Freeland's leadership, including--concentrations in Exercise Science and Fitness and Wellness Professional Studies in the Bachelor's of Science in Sports and Health Sciences, along with concentrations in Human Performance and Exercise Science and Health and Wellness Management. He also cultivated educational partnerships with the degree programs he managed at APUS and the National Academy of Sports Medicine (NASM), American Sport Education Program (ASEP), and the National Interscholastic Athletic Administrators Association (NIAAA).
Dr. Freeland also has background in coaching high school and youth league sports along with training individual and small groups of athletes to achieve peak performance in sport. In 2006, he was voted Valley District Coach of the year for leading Rockbridge High School in Lexington, Virginia to their first winning season in the history of the school. Dr. Freeland completed his Ed.D. in Sports Leadership and Management from Northcentral University, M.S. in Sports Management at the United States Sports Academy, and B.S. in Health and Physical Education at Radford University.