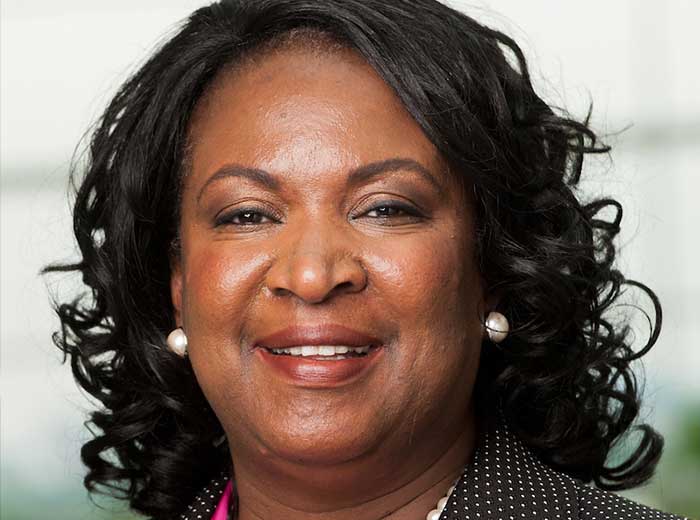 Prior to joining APUS, Dr. Marie Gould Harper was the Faculty Chair, Business Administration at Peirce College in Philadelphia, Pennsylvania. She was hired as Program Director of Management at APUS in 2010. As Program Director, Dr. Harper has been instrumental in the Program maintaining recognition as a Society for Human Resource Management (SHRM) approved educational institution as well as specialty accreditation from Accreditation Council for Business Schools and Programs (ACBSP).
She also led the development of concentrations in Entrepreneurship in the Bachelors of Arts in Management and Masters of Arts in Management program. Additionally, Dr. Harper implemented two graduate certificate programs (Human Capital Leadership and Neuroleadership) and two undergraduate certificate programs (Employee Relations & Engagement and Strategic Leadership). In 2019, she was promoted to Dean of the School of Business.
Dr. Harper is a progressive Coach, Facilitator, Writer, Strategist, and Human Resources/Organizational Development professional with more than 30 years leadership, project management, and administrative experience, and has worked in both corporate and academia. In addition, she has served on many boards (Delaware End of Life Coalition, Berks County Human Relations Council) in the community, and presented at national conferences on topics such as human resources, organizational development and leadership.
Dr. Harper holds a BA in Psychology from Wellesley College, a MS in Instructional Systems from Pennsylvania State University, and a Ph.D. degree in Business from Capella University.