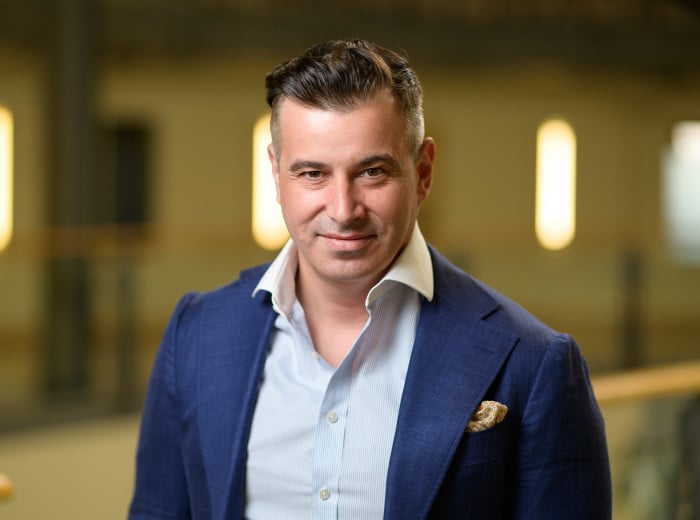 Nuno Fernandes is the fifth President of APUS, a role he has held since Sept. 1, 2022. He is a visionary leader who has been successful in making online higher education more affordable and accessible, while focused on delivering high-quality education and favorable student outcomes.
Mr. Fernandes brings to APUS a wealth of experience across higher education, technology and business, most recently as serving president and CEO of Ilumno, the largest online program manager in Latin America and among the Top 3 globally (in the number of managed students). Over the course of 10 years, he held several executive roles with increasing responsibilities and helped to triple the number of students served by the company (over 300,000 students at its peak, up from 100,000 students when he joined).
During Mr. Fernandes's tenure at Ilumno, he was instrumental in the improvement of student retention, student satisfaction, graduation rates and brand reputation at the company's owned and partner universities. At the same time, he led the company focus of expanding access to quality and affordable online and on-ground higher education in several countries including Colombia, Argentina, Chile, Paraguay, Costa Rica, Panama, and El Salvador, where its former and current partner institutions have become the dominant online market players.
Previously, Mr. Fernandes was managing director of Miami-based Overseas Leisure Group, an award-winning luxury tourism provider that serves 2,000 travel agencies and tour operators globally. Prior to that, he was vice president of marketing and product management for the Thermo-Technology division of Bosch in the United States. Over the course of 11 years at Bosch Group, he served in various roles across product management, marketing, and sales in multiple countries, including Portugal, Spain, Germany, Brazil, Mexico and United States.
Born in Porto, Portugal, Mr. Fernandes holds a Master of Business Administration from the W.P. Carey School of Business at Arizona State University, and a Bachelor's Degree in Economics from the University of Porto. He has also participated in several executive education programs at Harvard Business School and Carnegie Mellon University, among others.
Mr. Fernandes is trilingual, speaking English, Spanish and Portuguese.