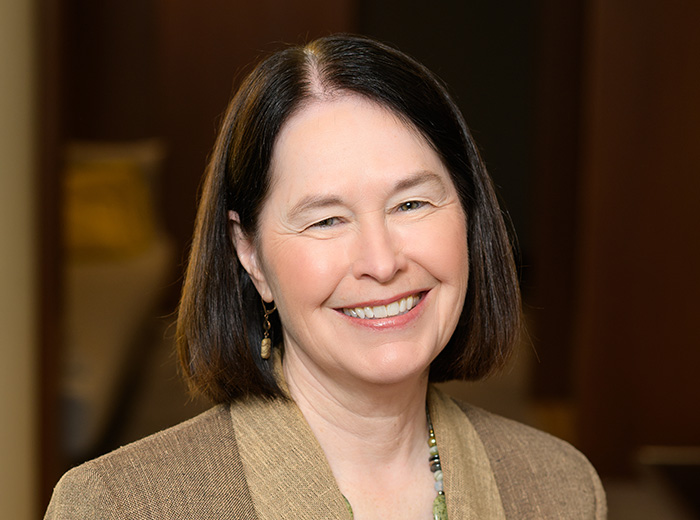 Dr. Mary B. Marcy is President Emerita of Dominican University of California and President-in-Residence at the Harvard Graduate School of Education. Her nationally recognized research focuses on small college innovation and transformation. As demographic, financial and policy shifts make the future especially unpredictable for small colleges across the country, Marcy has published and presented extensively on issues of leadership and strategy in higher education.
At Dominican, Marcy has established innovative programs and partnerships to position students for success in the 21st century. Guided by her leadership, Dominican has developed a comprehensive framework for student learning and success known as The Dominican Experience. This signature program has led to dramatic increases in both graduation and retention rates at a time when the percentage of Dominican University students identifying as ethnically diverse has increased by nearly 30 percent.
Prior to joining Dominican, Marcy served as provost of Bard College at Simon's Rock and vice president of Bard College. Born and raised in western Nebraska, Marcy received her Bachelor of Arts with honors from the University of Nebraska. She earned her doctorate and master's degrees in politics from the University of Oxford in the United Kingdom.