Charles Town, W.Va., and Dallas, TX, August 10, 2017 — American Military University (AMU) and Medisend College of Biomedical Engineering Technology today announced a partnership to help veterans reenter the civilian workplace with the education and credentials to pursue careers in the rapidly-growing healthcare industry.
"Veterans can complete an accelerated Associate of Applied Science in Biomedical Engineering Technology in Medisend's General Richard B. Myers Veterans Program and enhance their credentials once employed by then completing a bachelor's degree in IT or technical management, fully-online at AMU," said Nick Hallack, president and CEO of Medisend College.
"As the leading educator of servicemen and women and a top choice of veterans, AMU was our natural partner to create a flexible, fast-track degree path to provide robust STEM programs for veterans that best leverage their experience and provide additional paths for career development," added Hallack.
AMU's Bachelor of Applied Science in Technical Management builds upon prior education and work experience gained through Medisend's AAS while the B.S. in Information Technology Management focuses on the problem-solving skills and techniques needed to provide computer-based solutions to practical problems.
"Our respective programs are ideally suited to the unique needs and skills of our nation's service members," said Gen. Richard Myers, USAF (ret.), former chairman of the Joint Chiefs of Staff, chairman of the Medisend College Board of Trustees and president, Kansas State University. "This collaboration will help provide both the technical and business and management expertise necessary for a broad variety of healthcare-related careers."

"Working adults and employers alike are increasingly seeking and benefiting from stackable, career-relevant credentials," said APUS President Dr. Karan Powell. "We're very honored to partner with Medisend and General Myers to provide versatile programs designed to help veterans succeed professionally in their transition to the civilian workforce."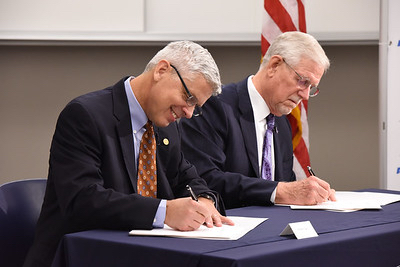 About Medisend College

Medisend College of Biomedical Engineering Technology is a rapid pathway to jobs in the healthcare industry through specialized accelerated education and training. School objectives include training in all technologies utilized in modern medical facilities, as well as emphasizing the critical thinking, problem solving and communication skills essential to a wide range of healthcare-related careers. For further information, visit www.medisend.org or call 214.575.5006, ext. 112.