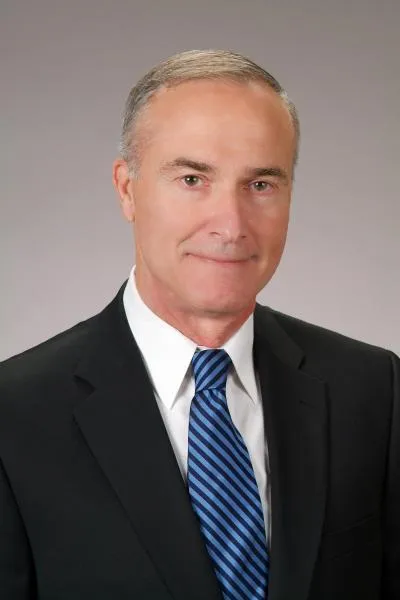 Charles Town, W.Va., August 30, 2017 -- American Public University System (APUS) today announced the appointment of Lieutenant General (Ret.) David Huntoon to its board of trustees. LTG Huntoon, a team leader at The Spectrum Group consultancy in Alexandria, Va., replaces retiring member and committee chair LTG (Ret.) Richard G. Trefry, who becomes trustee emeritus.
Huntoon currently serves as a strategic coach and consultant to leader development, strategic planning, and human resource programs for the US Government and in the private sector. He completed his military career in 2013 as superintendent of the US Military Academy at West Point. During his leadership, the Academy was ranked as one of the top public colleges in America by both Forbes and US News and World Report.
"I'm very proud to welcome David to the APUS board of trustees, where his business insight and many years of distinguished public service will help us to even further strengthen our established leadership in educating those who serve," said Dr. Karan Powell, president.
"On behalf of the board, I also want to personally thank General Trefry for his strong leadership and many years of service to APUS," added Powell, who recognized him at the May 2017 APUS commencement ceremonies. Trefry served separately since 1995 on both the APUS Board of Trustees and Board of Directors, and the university's institutional archives was named in his honor in 2016.
Huntoon served as Director of US Army Staff in the Pentagon, as the Commandant of the US Army War College, and as the Army's Director of Strategy, Plans and Policy. As an infantry officer, he served in a series of command and staff assignments in the US, Germany, Korea and the Middle East, including deployments with the XVIII Airborne Corps at Fort Bragg in Operations Just Cause, Desert Shield and Desert Storm. He commanded an infantry battalion in Korea, and commanded the 3rd U.S. Infantry Regiment in Washington, D.C.
Huntoon currently guest lectures on leadership, strategic thinking, and national security strategy as a Senior Fellow at George Washington University, and as an Executive in Residence at the Brookings Institution. He is a trustee with the Center for Excellence in Education and a board member of Dog Tag Inc., a disabled veterans small business certification program. He has also served as a member of two Presidential boards of visitors, and on the board of trustees of the Naval Postgraduate School. In 2016 he was awarded the American Psychological Association's Robert Yerkes Award for contributions to military psychology.
Huntoon has a BS in Engineering from the US Military Academy at West Point, an MA in Government from Georgetown University, and an MMAS from the US Army Command and General Staff College. He also served as a national security fellow at the Hoover Institution, Stanford University.