NSA Designation Highlights APUS's Ongoing Commitment to Educating Tomorrow's Cybersecurity Professionals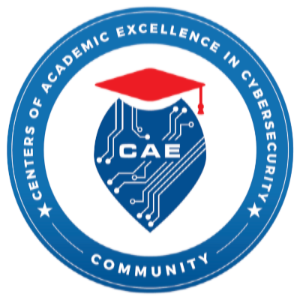 Charles Town, WV— October 11, 2023 – American Public University System (APUS) has been designated as a National Center of Academic Excellence in Cybersecurity through the 2027-28 academic year. APUS was initially designated as a Center of Academic Excellence in Cyber Defense (CAE-CD) in 2018.
This five-year re-designation is the result of APUS meeting rigorous requirements set forth by the National Security Agency (NSA), the program's sponsor. Designated institutions commit to educate cybersecurity professionals that will help reduce vulnerabilities in national infrastructure.
"This redesignation speaks to APUS' continued dedication to academic excellence in helping to educate the next generation of cybersecurity professionals," said Dr. Elizabeth Johnson, Provost of APUS. "In today's threat-filled digital landscape, it's vitally important that we empower students with the knowledge and skills that are often necessary in the workplace."
The APUS Center for Cyber Defense, organized under the School of Security and Global Studies, is a University-wide resource designed to foster cybersecurity awareness across the various disciplines. The center's mission is to provide program guidance and oversight, cyber defense information, collaboration, research, and outreach opportunities for students and faculty.
APUS offers a strong cyber-defense focused curriculum at both the undergraduate and graduate levels through American Military University (AMU) and American Public University (APU). With courses in cybercrime, intrusion and incident handling, cyber defense of critical infrastructure, IT security, and digital forensics, APUS' online cybersecurity programs integrate multiple disciplines to ensure students gain the critical skills and management practices often needed to help them effectively lead missions in both government and businesses.
For more info on our cybersecurity programs, visit here.

About American Public University System
American Public University System (APUS) delivers affordable, high-quality, workforce-relevant higher education. With a vibrant, diverse, and inclusive, 32-year history and over 135,000 alumni from more than 100 countries, APUS is recognized for its innovative approach to online learning. APUS is in the top 11% for students' return on educational investment, compared to 4,500 colleges and universities nationwide, according to the Georgetown University Center on Education and the Workforce (2022)1.
APUS, which includes American Military University (AMU) and American Public University (APU), is accredited by the Higher Learning Commission (HLC), an institutional accreditation agency recognized by the U.S. Department of Education. APUS is a wholly owned subsidiary of American Public Education, Inc. (Nasdaq: APEI). For more information, visit www.apus.edu.
1Ranking based on 20-year net present value (NPV) https://cew.georgetown.edu/cew-reports/roi2022/.